Welcome to Wine Kitz in beautiful Miramichi, New Brunswick (The Mighty Miramichi!)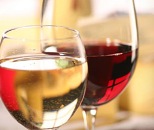 We are here to help you make high quality, commercial-calibre wines at a fraction of the price you would pay at a retail store. You will find everything you need in our store to make wines in your home or right in our state-of-the-art facilities. You can also make fantastic beer!
Please see our Wine List for a list of your choices, and check back often for our latest Specials and new product announcements.
Our staff is well-trained and friendly, and we are ready to assist you. Come visit us today. We look forward to serving you!
NEW! PASSPORT SERIES™ LIMITED EDITIONS – Every year an adventure; every bottle an expedition.
A new, stand alone brand focusing solely on exclusive and unique, high quality limited release wines, this collection is sure to be a highly sought after one-of-a-kind wine experience.
Available for just a short time each year, and by reservation only, the exclusive Passport Series™ will take will take us to new countries on an adventure through some of the most prominent and well respected wine growing regions around the world.
*PRE-ORDER DEADLINE FOR ALL WINES IS NOVEMBER 20th, 2014*
PETIT VERDOT: Yakima Valley, Washington
The Wine: Traditionally used in Bordeaux blends to give colour and aromatics, Petit Verdot produces a bold, well-structured wine on its own. Expect intense colour and aromas of vanilla, cedar and smoke, followed by ripe cherry and blackberry flavours. This full-bodied wine has warm undertones of mocha, firm tannins, and a rich and robust finish.
The Region: Located in the southern centre of the state, just across the Cascade Mountains, Yakima Valley is home to some of Washington's oldest vineyards. With a balance of warm days, cool nights, and controlled water, the Yakima Valley produces fully mature fruit. The valley receives less than 150mm of rain per year, so the vines rely on irrigation which growers can control, resulting in fruit with great concentration and flavour.
The Food: Experiment with barbequed lamb chops, pork spare ribs, duck, filet mignon and other rich meats. Hearty casseroles and mature hard cheeses such as Parmigiano, Grana Padano and Pecorino Romano also pair well.
18L Premium Wine Kit • Release Date: December 2014
BRUNELLO Style: Montalcino, Italy
The Wine: An elegant wine made from Sangiovese grapes with a deep garnet hue, full body and velvety texture. Aromas of leather, cranberry, tobacco, and rich flavours of ripe cherry with a hint of earthiness, define this classic Italian wine style. Smooth tannins and ripe fruit- driven characteristics make this well balanced with a silky finish.
The Region: Located 120km south of Florence, Montalcino is one of the warmest and driest regions within Tuscany, receiving just 700mm of rain on average per year. Montalcino is a small medieval village in the Province of Siena, with the wine district centred to the northeast of the village in wooded and hilly terrain. Vineyards are planted on both the north and south facing slopes: vines on the northern slopes ripen slower producing racier and more aromatic fruit, while the increased sun exposure on the southern slopes lends more power and complexity to the fruit.
The Food: Enjoy with Tuscany's famous grilled steak Florentine, marinated and grilled portobello mushrooms, or a rich beef ragu over pappardelle pasta. a charcuterie platter of cured meats and a mix of hard cheeses is also a perfect match.
16L Premium Wine Kit with 2L Grape Skins • Release Date: January 2015
PINOT GRIS: Willamette Valley, Oregon
The Wine: Look for aromatics of lemon, green apple and subtle floral notes with flavours of fresh-cut pear, mango, and tropical fruits. Medium body with a pale straw colour, Oregon's Pinot Gris boasts zesty acidity balanced by a slight sweetness and lingering finish.
The Region: Willamette Valley is the largest wine growing region in Oregon and is surrounded by the Columbia River, the Oregon Coast range, and the Cascade Mountains. The valley is mild year-round and has the perfect climate for this delicate cool-weather white, the most popular white varietal grown in the valley. Winters are typically cool and wet, summers are dry and warm. There is enough sunlight and warmth for ripening, but the cool evenings help prevent over-ripening, keeping the fruit fresh and true to style.
The Food: Opt for fresh salmon halibut steaks or shrimp with your Oregon Pinot Gris. A more adventurous match would be spicy curry or Thai noodle dishes. Or enjoy it on its own lightly chilled.
18L Premium Wine Kit • Release Date: January 2015
PINOT NOIR: Sonoma Valley, California
The Wine: Light bodied with soft aromas of cherry, vanilla, and earthy undertones. On the palate bold flavours of red and black cherry and strawberry are balanced by a touch of mellow spice. This fruity and bright wine is ruby in colour with a smooth, satisfying finish.
The Region: Sonoma Valley is the largest wine growing region in Sonoma County. Bordered to the west by the Sonoma Mountains and the Mayacamas Mountains on the east, the valley is open from north to south, allowing cool air to flow down from the Pacific Ocean and up from San Pablo Bay. Sonoma Valley is a diverse region with steep mountains, rolling bench lands, fertile plains, cool coastal fog, and an abundance of warm California sunshine. It is know for its Pinot Noir which ripens to delicate perfection in the cooler areas close to the San Francisco Bay.
The Food: Light enought to pair with salmon, but complex enough to pair with meats such as duck. enjoy with pizza, any mushroom based dishes, or with cheeses such as Camembert or Gruyère.
18L Premium Wine Kit • Release Date: February 2015
VOLCANIC RED: Curicό Valley, Chile
The Wine: Three classic Chilean varietals, Cabernet Sauvignon, Carménère and Merlot, make this bold, full-bodied blend, erupting with sweet fruit flavours from the Cabernet Sauvignon, spicy and earthy notes from the Carrménère, rounded out with soft fruit and chocolate notes from the Merlot. Deep red, smooth and balanced, with a lingering finish.
The Region: The Curicό Valley is located in the Central Valley, south of Chile's capital Santiago. The Mediterranean climate of hot days and cool humid nights is very beneficial for the development of flavour and aroma in the wines. The region's soil is composed of limestone and volcanic rock from the Andes, deposited in the valley over time by the rivers. The combination of the climate and soil are ideal for growing all three varieties found in our Volcanic Red.
The Food: Serve with roasted or grilled meats such as lamb, beef or chicken. Indian curry, mushroom risotto, or Spanish paella are also great matches. Try cheeses like blue or hard cheeses such as Asiago with this bold Chilean blend.
16L Premium Wine Kit with 2L Grape Skins • Release Date: March 2015
CHEEKY MONKEY: BLENDS THAT ROCK
Limited quantities of both products available now!
THREE DOG WHITE
Torrontes Chardonnay Viognier: This off dry white opens with a vibrant tropical fruit and floral bouquet, and will have you grooving to the tune of lush peach and apricot flavours with hints of citrus. Lightly sweet and refreshingly acidic, the long fruity finish will have you up on your feet chanting 'ENCORE!'
RED ZEPPELIN
Nebbiolo Barbera: This headliner red rocks ripe red berry flavours and tart cherry tang, balancing it out with harmonious earthy floral notes, and fresh acidity. Moderate tannins back it all up like a bumpin' bassline. The juicy cherry aroma is highlighted with the subtle scent of tar and roses. It's okay. Get your lighter out and put your arm in the air. This wine is worthy.