Welcome to Wine Kitz in beautiful Miramichi, New Brunswick (The Mighty Miramichi!)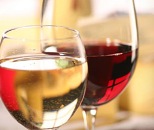 We are here to help you make high quality, commercial-calibre wines at a fraction of the price you would pay at a retail store. You will find everything you need in our store to make wines in your home or right in our state-of-the-art facilities. You can also make fantastic beer!
Please see our Wine List for a list of your choices, and check back often for our latest Specials and new product announcements.
Our staff is well-trained and friendly, and we are ready to assist you. Come visit us today.
We look forward to serving you! ~ Ryan and Heather MacDonald
NEW! CHEEKY MONKEY FRENCH CONNECTION LIMITED EDITIONS*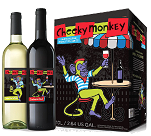 Enchanté Red: This vibrant blend has a certain je ne sais quoi that is sure to leave you charmed. Cherry and currant aromas rendezvous with notes of oak; rich avant-garde flavours of cherry, currant, and plum are accented by oak and a soft tannin finish. Enchanté, indeed.
Déjà Vu White: This Bordeaux-style blanc may give you a little déjà vu, but our New World twist will have you saying 'ooh la la'. Lemon, lime, and subtle grapefruit aromas lead in to the true pièce de résistance – a dry, crisp palate with fresh citrus and melon flavours, rounded out with soft oak and gentle vanilla notes. Voila! C'est magnifique!
*WAREHOUSE ALREADY SOLD OUT — HURRY IN. WHEN THEY'RE GONE, THEY'RE GONE!!
NEW! NIAGARA MIST CHOCOLATE CHERRY PINOT NOIR (LIMITED RELEASE)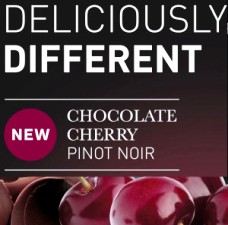 A luscious blend of juicy black cherry, rich dark chocolate, and subtle vanilla flavours; from the alluring cocoa and ripe red fruit aromas to the gentle chocolaty finish, you'll savour every second.
With the signature Niagara Mist easy-drinking, fruit-forward sweetness and light body, Chocolate Cherry Pinot Noir is just decadent enough to be a treat, but still light enough for every day.