Welcome to Wine Kitz in beautiful Miramichi, New Brunswick (The Mighty Miramichi!)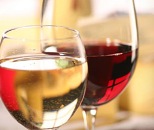 We are here to help you make high quality, commercial-calibre wines at a fraction of the price you would pay at a retail store. You will find everything you need in our store to make wines in your home or right in our state-of-the-art facilities. You can also make fantastic beer!
Please see our Wine List for a list of your choices, and check back often for our latest Specials and new product announcements.
Our staff is well-trained and friendly, and we are ready to assist you. Come visit us today. We look forward to serving you!
NEW LIMITED RELEASE: Niagara Mist Strawberry Moscato!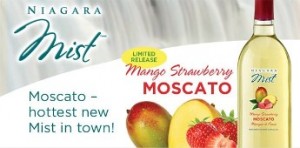 Fresh mango, sweet strawberries and fragrant Moscato create a silky, refreshing and light-bodied blend. Pairs well with fruit desserts, summersalads or on its own as an aperitif.
**COMING SOON!**
This 4 week wine kit makes approximately 30 bottles of wine and includes bottle labels.