Welcome to Wine Kitz in beautiful Miramichi, New Brunswick (The Mighty Miramichi!)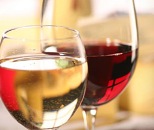 We are here to help you make high quality, commercial-calibre wines at a fraction of the price you would pay at a retail store. You will find everything you need in our store to make wines in your home or right in our state-of-the-art facilities. You can also make fantastic beer!
Please see our Wine List for a list of your choices, and check back often for our latest Specials and new product announcements.
Our staff is well-trained and friendly, and we are ready to assist you. Come visit us today. We look forward to serving you!
What's New at WK Miramichi
Limited Releases
We are very pleased with our offering of upcoming Limited Release wine kits, and we know you will be, too! These wine kits are usually available by pre-order only, so be sure to order yours.
CHEEKY MONKEY: BLENDS THAT ROCK
Limited quantities of both products available starting July 22nd, 2014
THREE DOG WHITE
Torrontes Chardonnay Viognier: This off dry white opens with a vibrant tropical fruit and floral bouquet, and will have you grooving to the tune of lush peach and apricot flavours with hints of citrus. Lightly sweet and refreshingly acidic, the long fruity finish will have you up on your feet chanting 'ENCORE!'
RED ZEPPELIN
Nebbiolo Barbera: This headliner red rocks ripe red berry flavours and tart cherry tang, balancing it out with harmonious earthy floral notes, and fresh acidity. Moderate tannins back it all up like a bumpin' bassline. The juicy cherry aroma is highlighted with the subtle scent of tar and roses. It's okay. Get your lighter out and put your arm in the air. This wine is worthy.
New Products
NEW! Verdicchio Wine Kits from Italy!
Available in Traditional Vintage and Ultimate Estate Reserve. See store for details!