Welcome to Wine Kitz in beautiful Miramichi, New Brunswick (The Mighty Miramichi!)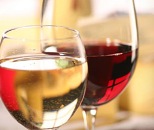 We are here to help you make high quality, commercial-calibre wines at a fraction of the price you would pay at a retail store. You will find everything you need in our store to make wines in your home or right in our state-of-the-art facilities. You can also make fantastic beer!
Please see our Wine List for a list of your choices, and check back often for our latest Specials and new product announcements.
Our staff is well-trained and friendly, and we are ready to assist you. Come visit us today. We look forward to serving you!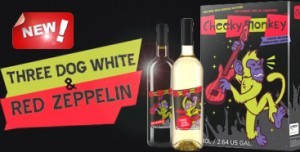 Have you ever had a wine-snob drive you bananas with their over-the-top analysis on how wine should taste? Let'em try your Cheeky Monkey and show'em how anybody can make a great wine with attitude!
Cheeky Monkey is a premium 10L, 4-week, country-of-origin wine kit.
Like the monkey, get cheeky and thumb your nose at the traditionalist, follow your own path to great wine! Choose Cheeky Monkey and make everyone take notice!
THREE DOG WHITE
Torrontes Chardonnay Viognier: This off dry white opens with a vibrant tropical fruit and floral bouquet, and will have you grooving to the tune of lush peach and apricot flavours with hints of citrus. Lightly sweet and refreshingly acidic, the long fruity finish will have you up on your feet chanting 'ENCORE!'
RED ZEPPELIN
Nebbiolo Barbera: This headliner red rocks ripe red berry flavours and tart cherry tang, balancing it out with harmonious earthy floral notes, and fresh acidity. Moderate tannins back it all up like a bumpin' bassline. The juicy cherry aroma is highlighted with the subtle scent of tar and roses. It's okay. Get your lighter out and put your arm in the air. This wine is worthy.