Welcome to Wine Kitz in beautiful Miramichi, New Brunswick (The Mighty Miramichi!)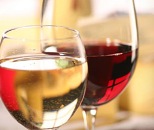 We are here to help you make high quality, commercial-calibre wines at a fraction of the price you would pay at a retail store. You will find everything you need in our store to make wines in your home or right in our state-of-the-art facilities. You can also make fantastic beer!
Please see our Wine List for a list of your choices, and check back often for our latest Specials and new product announcements.
Our staff is well-trained and friendly, and we are ready to assist you. Come visit us today. We look forward to serving you!
What's New at WK Miramichi
New Limited Releases
We are very pleased with our offering of upcoming Limited Release wine kits, and we know you will be, too! These wine kits are usually available by pre-order only, so be sure to order yours.
Coastal Sunset 2013 ~ California
CALIFORNIA. Home to some of the most ideal grape growing regions of  the world such as Napa and Sonoma. Miles of beautiful coastline looking  out to the west over the pacific Ocean. This has been the inspiration  for our limited release Holiday Wines for 2013, Coastal Sunset. Wine  Kitz has created unique propriety red and white blends featuring two of  the most recognized red and white varietals sourced from beautiful California.
Zinfandel / Merlot: A proprietary blend combining the fullbodied, robust flavours of  Zinfandel with the softer, medium-bodied fruity  merlot. This full  flavoured red is brimming with berry fruits such as blackberry and  raspberry along with plum and subtle pepper notes. The Merlot softens  the natural fruitiness of Zinfandel, providing depth and a good tannic  structure. This wine is great with most meat dishes featuring beef,  lamb, spare ribs, brisket and venison. Also a great complement to casual  meals such as beef stew, chili and pizza as well as tomato based dishes  such as lasagna, cannelloni, spaghetti with meat sauce.
Pinot Grigio / Muscat: This fresh, off dry white blend displays a pale-straw hue with ripe  peach, pear and floral aromatics. Refreshing flavours of tart green  apple, lemon zest and wild honey are there to enjoy. The acidity creates  a nice structure without overpowering the fruit. It finishes clean with  a slight hint of sweetness. Serve it with a simple antipasto platter; a  salad of roasted chicken, baby spinach, mango and goat cheese; or an  appetizer like fried calamari. It's also a perfect companion for light  seafood such as shrimp and tilapia or pasta dishes, such as mussels with  linguine and herbs.
New Products
NEW! Country Mist Pomegranate/Acai White Merlot
A lovely addition to our Country Mist line, all of which are perfect for summer sipping. Get yours going now!
NEW! Verdicchio Wine Kits from Italy!
Available in Traditional Vintage and Ultimate Estate Reserve. See store for details!