Here you will find ongoing announcements about exclusive wine kits, monthly specials and other exciting options. Please check back often!

CUSTOMER APPRECIATION DAYS ARE HERE!
Join us as we celebrate, and say THANK YOU to you, our valued customers.
FROM APRIL 15TH UNTIL APRIL 27th
SAVE 20%
ON ALL REGULAR PRICED WINE KITS!
Excluding Limited Release Wine Kits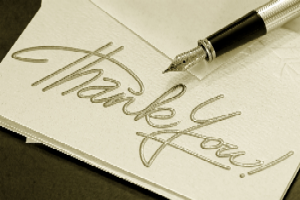 As an ongoing and heartfelt Thank You to our loyal customers, we offer a 'Buy 10 Get One FREE' promotion.
The concept is simple, of course – when you have purchased 10 wine or beer kits, you'll get an 11th of your choice (of equal or lesser value) for free!
---
LIMITED RELEASES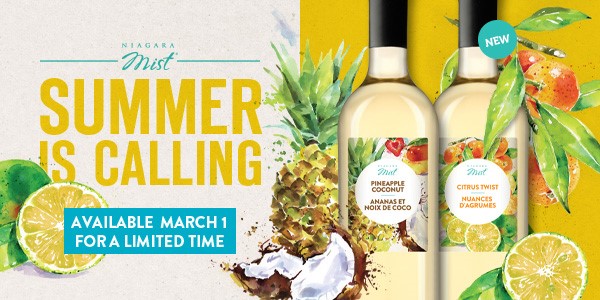 *LIMITED RELEASE* Citrus Twist
Fragrant citrus aromas are followed by flavours of juicy, sweet clementine and a hint of tart lime from the calamansi.
*LIMITED RELEASE* Pineapple Coconut
Tantalizing tropical fruit aromas give way to a rush of zesty pineapple and rich coconut flavours with soft mango notes
---
*NEW* Cherry Sangria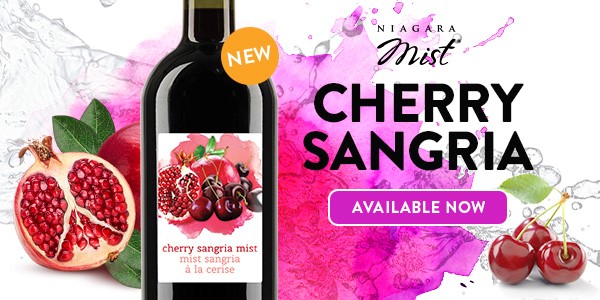 Bursting with juicy red cherries, tart pomegranate and subtle sweet floral notes from cherry blossoms this Sangria is the perfect summer wine. Enjoy on its own or serve over ice with fresh cherries and pomegranate seeds.
---
*NEW* Pineapple Ginger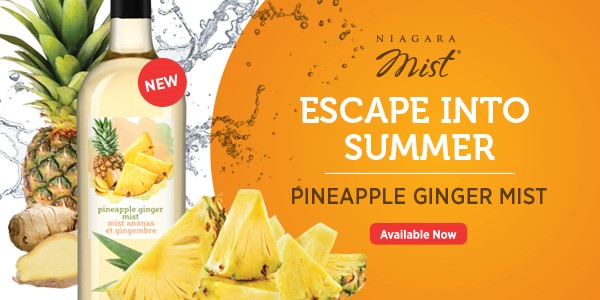 Juicy pineapples and fragrant ginger lead the way to rich exotic flavours. With a perfect balance of sweet tart pineapple and slightly spiced ginger, this lively and crisp wine will have you dreaming of white sand beaches with every sip. Enjoy lightly chilled to enhance the sweet to spice.
---
PASSPORT SERIES 2019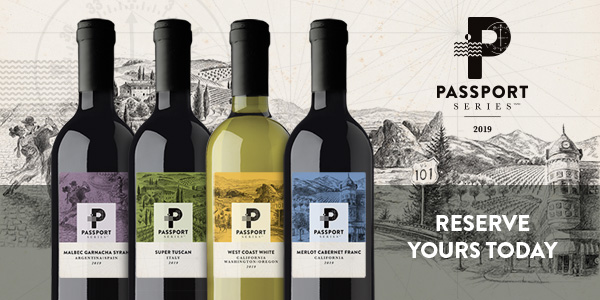 ---
Available August 1st for a limited time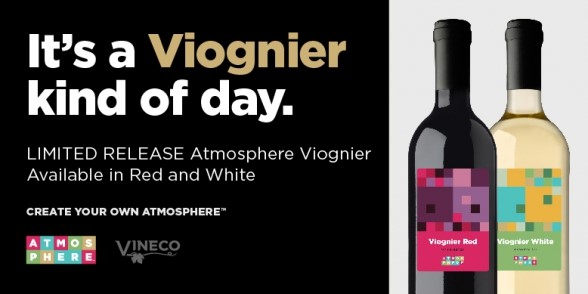 Get ready to have the best Viognier day with two new Atmosphere blends. This perfumed varietal adds aroma and flavour to both red and white blends creating truly memorable wines.
Viognier Red: Aromas of dark fruit are complimented by spice with hints of vanilla. This medium-full bodied red holds velvety tannins with a lush vibrant finish. A gorgeous blend of Merlot, Syrah and Viognier.
Viognier White: Layers of vibrant fruit character, off dry, medium bodied, boasting tropical citrus and green apple notes with a refreshing crisp finish. A beautiful blend of Viognier, Sauvignon Blanc and Chardonnay.
---
Introducing Traditional Vintage – Lot 27 – LIMITED RELEASE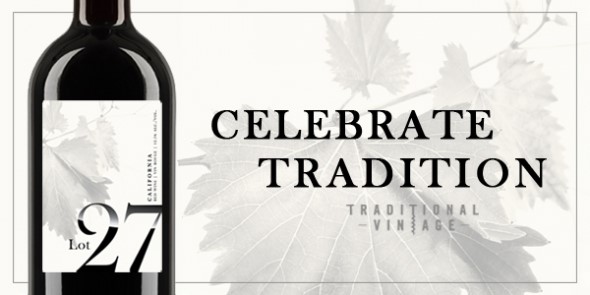 A classic blend of Merlot, Cabernet Sauvignon and Cabernet Franc. A balanced, fruit forward wine with ripe black fruit and crushed berries.Available exclusively to Wine Kitz retailers for a limited time only. Don't miss out on this exclusive limited release.
---
ATMOSPHERE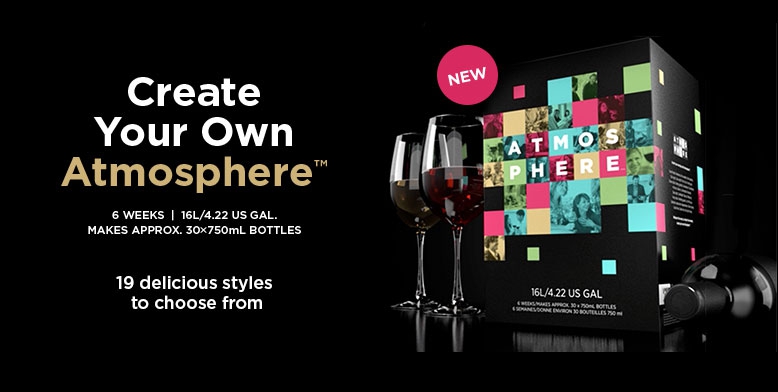 Accent your everyday with AtmosphereTM.
Good friends. Weekends.  Nice weather. Get-togethers.
Girls night. Outta sight. Pose & click. Posting pics.
Dinner table. Feeling grateful. Generations. Foundations.
Me time. Sublime. Contemplate. Resonate.
Date night. Candlelight. Take out. Make out.
Fancy dress. Wedding guests. I do. Me & you.
Celebrate. Appreciate. Happenstance. Take a chance.
Good times. Great wine.  Any day. My way.
Whatever the mood, no matter the moment, create your own AtmosphereTM.
Each 16L wine kit makes 30, 750 ml bottles of premium wine (23 litres) in 6 weeks.
REDS
Amarone-style – Italy
Dried fruit & sweet spice, with bold flavours of dried berries, hints of anise & spice.
Cabernet Malbec Carmenere – Chile
Rich & dark, black fruits, spice, & smooth plum; a perfect blend of flavour, texture, & structure.
Cabernet Sauvignon – Australia
Blackcurrant, light oak & spicy aromas. Bold, juicy black fruit, vanilla oak, & subtle cedar notes.
Cabernet Sauvignon – France
Cherry & black fruit aromas with flavours of blackcurrant & plum, vanilla oak & firm tannins.
Cabernet Shiraz Merlot – Australia
Vibrant blend of rich black fruit, raspberry, & plum; subtle mocha, spice, oak, & velvety tannins.
Cabernet Shiraz – Australia
Fresh aromas of raspberry, blackberry, & plum with an underlying oaky spice; lively palate of ripe black fruit & plum.
Malbec – Argentina
Blackberry & dark plum, with notes of vanilla, licorice, spice, & smooth tannins to finish.
Merlot – France
Plum & red currant aromas with soft plum, & cherry flavours; vanilla & light spice on the finish.
Nebbiolo – Italy
Lively, complex palate of red cherry, strawberry,& licorice, with fleshy tannins, & a long finish.
Pinot Noir – New Zealand
Cherry aromas with soft earthy notes. Raspberry & cherry flavours with light oaky spice.
Sangiovese – Italy
Cherry, cranberry, & subtle earth aromas; cherry, red currant, raspberry flavours, velvety texture & a hint of cocoa.
Shiraz – Australia
Ripe black and red berry aromas with peppery spice. Intense juicy dark fruit flavours enhanced with spicy oak.
WHITES
Chardonnay – Australia
A creamy palate of tropical fruits, fresh green apple & subtle pear combined with butterscotch & vanilla notes.
Gewürztraminer – Germany
Rich with lychee, white peach, & subtle candied ginger, accented by floral & spicy aromas.
Müller Thurgau – Germany
Fresh, light, aromatic, & floral; soft fruit flavours of white peach, stone fruits, & green apple.
Pinot Grigio – Italy
Crisp, fresh with delicate floral aromas; green apple on the palate. Subtle mineral, citrus & tropical fruit flavours.
Riesling – California
Fresh citrus & apple aromas & flavours, with subtle mineral & apricot notes, & ample acidity.
Sauvignon Blanc – New Zealand
Classic flavours of gooseberry, grass, passion fruit, & white peach, with a crisp, elegant finish.
Viognier – California
Luscious aromas of ripe melon, honeysuckle, & citrus notes, with touches of juicy peach & apricot on the palate.